Turns out the Kansas City Chiefs and the Philadelphia Eagles weren't the only highly debated topics on Monday — so was the officiating job on display at Arrowhead Stadium in the Super Bowl rematch.
NFL fans didn't hesitate to call out the officiating in the Monday Night Football game.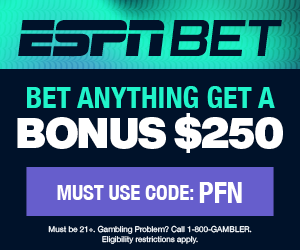 Fans Call Out Referee Job in Eagles/Chiefs Rematch
Fans and analysts let it be known what errors they managed to catch regarding the refs.
NFL Network analyst Daniel Jeremiah was one who noticed how DL Jalen Carter wasn't getting calls going his way.
"Jalen Carter gets held on almost every play," Jeremiah posted on X (formerly known as Twitter).
MORE: NFL Standings
One Eagles fan posted a clip of the rookie losing his footing, but it was described as being "tackled" by a Chiefs offensive lineman.
#Eagles DT Jalen Carter got tackled by a #Chiefs o-lineman on a QB run

The refs have missed calls on both sides #FlyEaglesFly #ChiefsKingdom pic.twitter.com/5SSFFDNc4T

— Philly sports complex (@yeeterbob123) November 21, 2023
One Eagles fan took video of a missed holding call involving an edge rush.
Holding ? pic.twitter.com/injsDOPUM0

— Señor Charlton Banx (@SenorCharlton) November 21, 2023
The Bussin With the Boys podcast even questioned one other referee's decision. This involved an early illegal contact call made on CB Darius Slay of the Eagles.
This was called illegal contact…

Was this the right call? pic.twitter.com/jcyVPVecY4

— Bussin' With The Boys (@BussinWTB) November 21, 2023
Lastly, there was a potential pick play that became another discussion on social media — involving Patrick Mahomes connecting with Travis Kelce inside the red zone.
Was this a missed pick play on the Chiefs?? #PHIvsKC pic.twitter.com/1OHLvxu9Ak

— Rate the Refs App (@Rate_the_Refs) November 21, 2023
How Many Penalties Did Both Teams Commit?
Before the game ended, both teams had combined for 10 penalties called on them — five on the Chiefs' side and five on Philadelphia's end.
Both were nearly even in total penalty yards as well. The Eagles had 36, while Kansas City was one shy of them.
By the end of the night, here was the final penalty tally:
Eagles: Seven calls against them, 61 yards lost
Chiefs: Seven on them as well, but 55 yards of penalties
It was far different than their last game in Glendale, Arizona. Both teams were penalized a combined nine times. However, the Chiefs were given the most yellow markers with six.
From the current NFL standings to team depth charts to coverage of every game in the 18-week NFL schedule, we have all the news from around the league to keep you up to speed!