The matchup between the USC Trojans and California Golden Bears got off to a hot start, with both offenses moving the ball very well. However, the game was almost held up in tracks prior to kick-off.
The Cal-USC game was delayed from its intended 1:00 pm PT kick-off slot due to protestors that took the field.
Cal, USC Game Delayed by Midfield Protests
Just moments before the start of the game, a group of individuals sat along the Cal logo at midfield.
We have some protesters on the field. This will delay kickoff. pic.twitter.com/3PDDdcEDlw

— Connor Morrissette (@C_Morrissette) October 28, 2023
Originally, the protestors' message wasn't clear. It wasn't until the images from the field level came in that their message was known.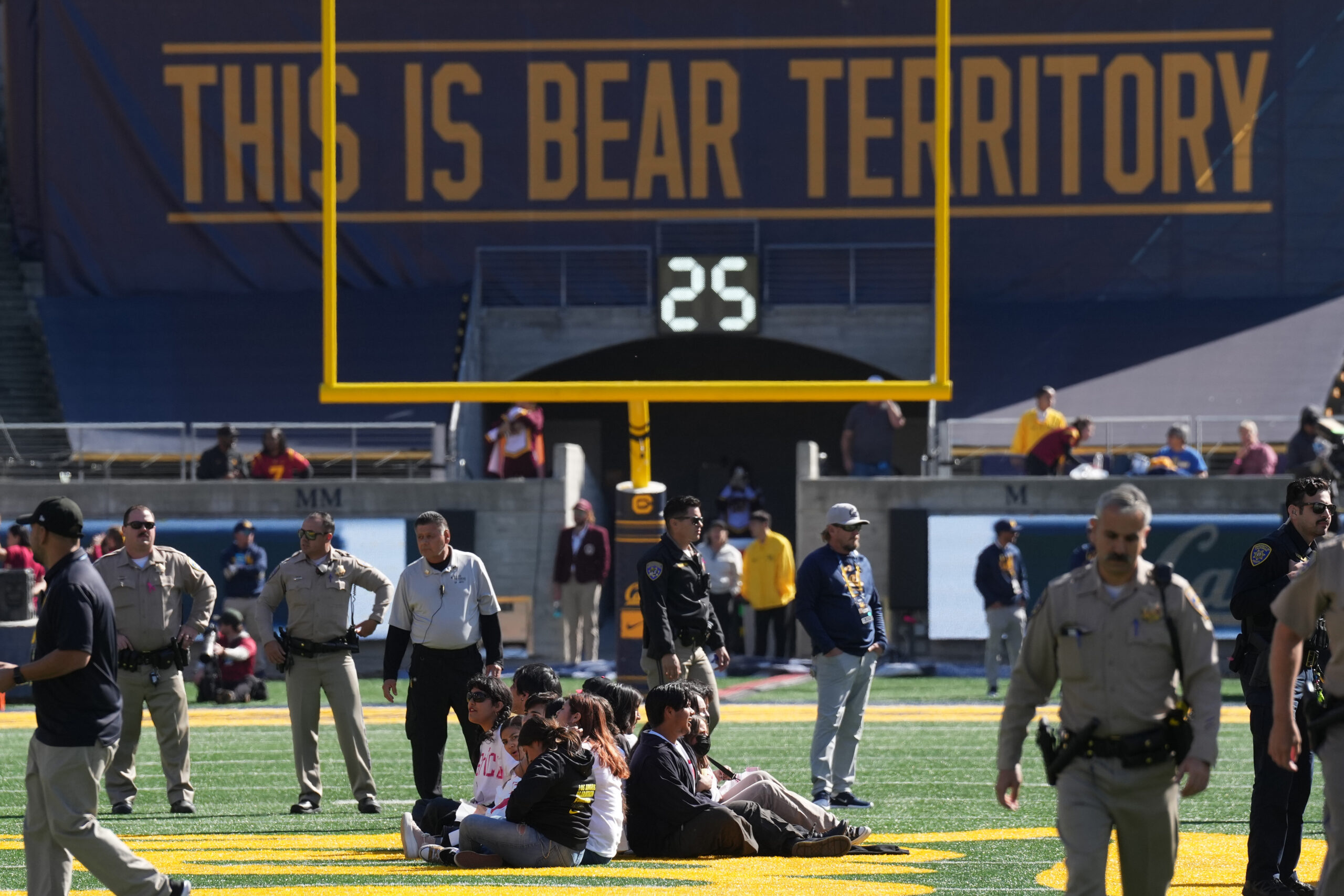 Further images showcase the protestor's shirts much more clearly.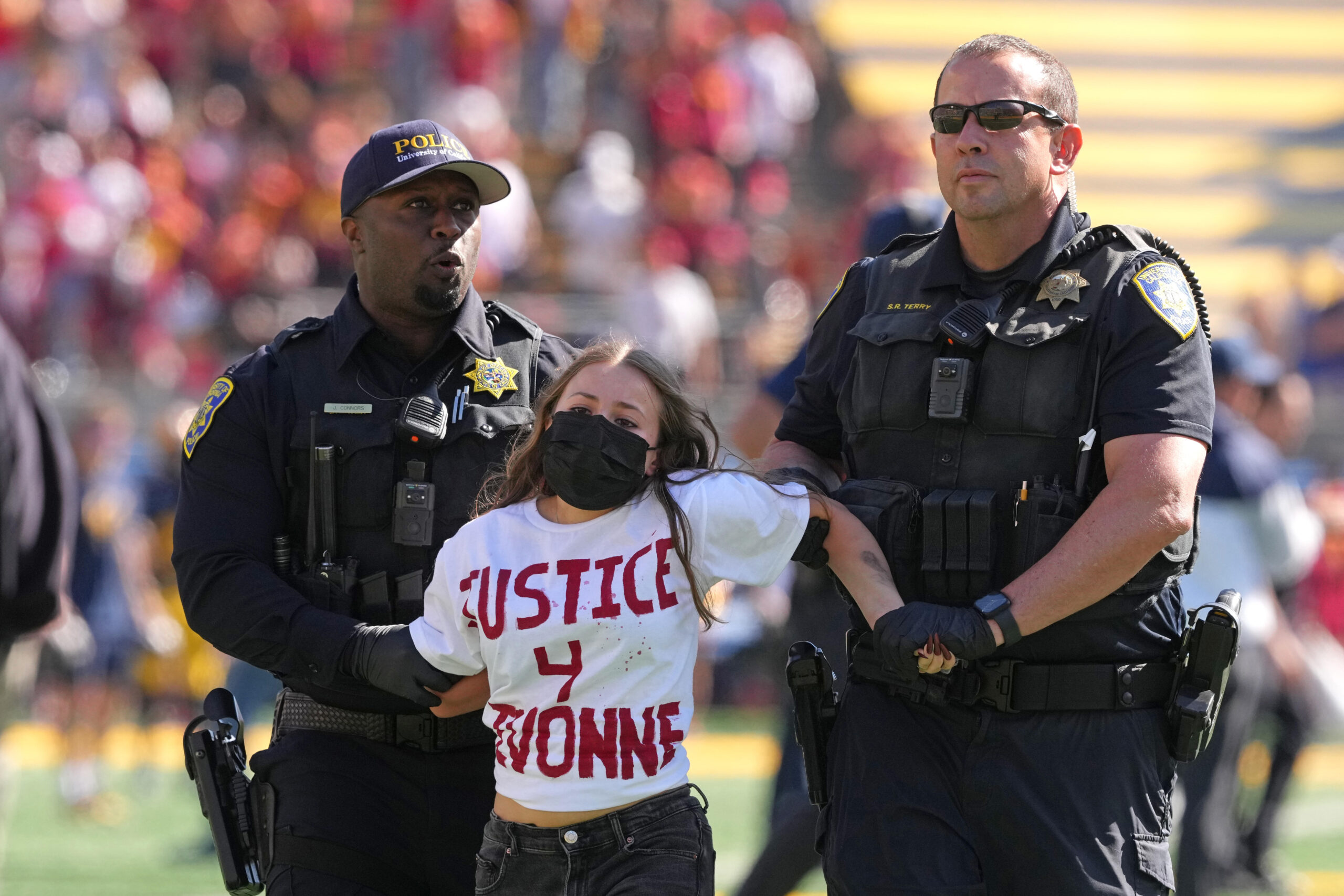 The game was held up before it could actually begin and aired on the Pac-12 Network.
Ivonne del Valle, a professor at Cal Berkeley, has been the center of protests from the student body at UC Berkeley all month long. Per records obtained by KQED, del Valle had been suspended over stalking and harassment of another professor.
Those records included three investigations of behavior that began in 2018 and continued all the way through 2022. They state that del Valle had repeatedly harassed, stalked, and even retaliated against UC Davis professor Joshua Clover.
The students protesting del Valle's suspension state that the UC Berkeley professor was acting out of separation and was instead a victim of harassment herself.
They have mentioned hunger strikes and hinted at their staging of disrupting the game prior to kickoff. The supporters have stated, on multiple occasions, that their support for del Valle is ongoing and will not stop.
For more on this growing development that has now impacted the world of college football, read the KQED report here.